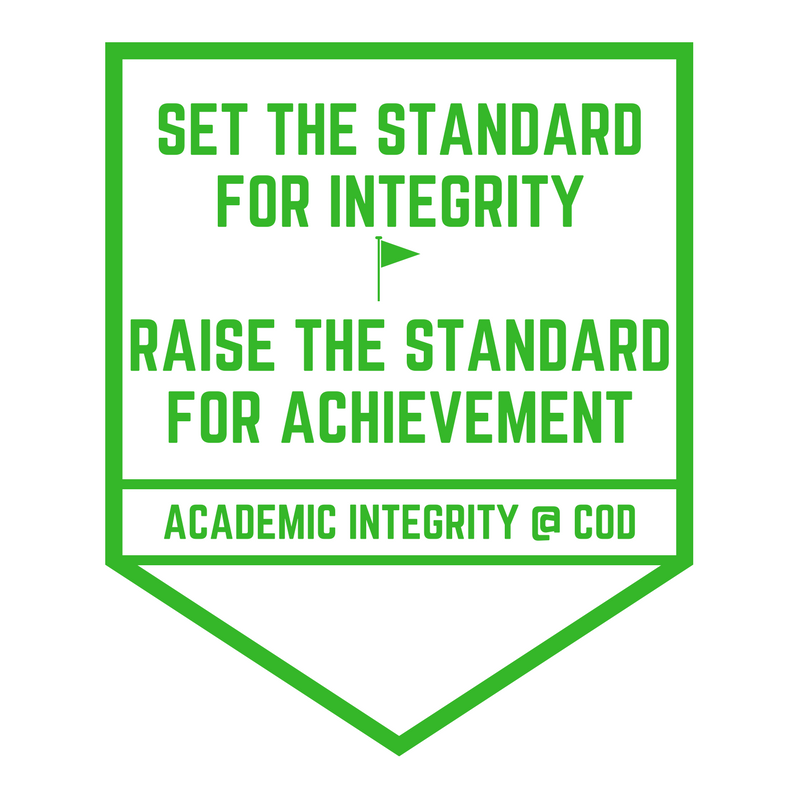 COD's Four Core Values are:
INTEGRITY
We expect the highest standard of moral character and ethical behavior.
HONESTY
We expect truthfulness and trustworthiness.
RESPECT
We expect courtesy and dignity in all interpersonal interactions.
RESPONSIBILITY
We expect fulfillment of obligations and accountability.
For Faculty and Staff:
Talk about academic honesty with your students! See the Instructor Toolbox and Resources to the right for information and materials you can use in your classroom to discuss the importance of academic honesty in the classroom.