Library faculty and staff can assist any Library user with the services described on this page. Debra Smith is the Library liaison for students with disabilities.
Students can request assistance in-person at our Reference Desks (located on both levels of our Library), or by calling Reference staff at (630) 942-3364. For additional ways to contact us (including chat and email), go to our Ask a Librarian page.
Students with additional access or accommodation needs can contact COD's Center for Access and Accommodations.
Center for Access and Accommodations
Location: Student Services Center (SSC), Room 3249
E-mail: [email protected]
Phone: (630) 942-2154
TDD: (630) 858-9692
Website: Center for Access and Accommodations
Audiobooks
The Library has hundreds of books on tape and compact discs. In the Library Catalog, these are referred to as "audiobooks".
You can search the Library Catalog by book title, and include a keyword of: audiobook
Click here for a long list of Audiobooks.
Electronic Audiobooks and More
Use the free OverDrive app to borrow and enjoy digital titles from the Library's e-audiobook collection. The OverDrive app is available for Android, Chromebook, iOS, Kindle and more. OverDrive also has a desktop app for Windows and Mac. Learn more at: http://www.codlrc.org/overdrive
Several of COD Library's journal article and book databases provide audio versions of articles/entries (e.g. Gale Virtual Reference Library, Academic OneFile and select HTML full-text entries in Ebsco databases such as Academic Search Complete, CINAHL, or PsychINFO). Consider downloading an MP3 instead of a PDF. Go to: http://www.codlrc.org/databases
Closed-Captioned Videos
Closed-captioned videos are shelved throughout the Library's collection, as well as in the rental video collection.
You can search for them in the Library Catalog by video title.
You can click here for a long list of closed-captioned videos.
Other non-Library materials may be borrowed through the Captioned Media Program (http://www.cfv.org).
Streaming Closed-Captioned Videos
Many of the videos and films located in the Library's Streaming Video Collections feature Closed Captioning (CC) and transcripts. You will need to use your last name and Library barcode to access these streaming video databases from off campus. Go to: http://www.codlrc.org/databases/videos-online
Large Print Books
Large Print books may be found in the Library Catalog.
Specific Large Print books may be requested through the I-SHARE or Interlibrary Loan services.
Click here for a list of our Large Print books.
Accessible Computer Workstations
Two priority workstations are available on a first-come, first-serve basis that include a desktop PC, monitor, trackball mouse and printing via COD's Web-based SmartPrint system. All of the computer workstations allow screen enlargement.
Priority workstations run the following assistive software
programs:
On the Library's main floor, the priority station is located in the CSPS area adjacent to the printers. On the upper level of the Library, the priority station is located near the printer and photocopier.
Accessible Study Room: SRC 3102
This is an individual or small group study room (maximum capacity: 4) available to students with disabilities as designated by COD's Center for Access & Accommodations. It is intended as a place for COD students possessing blue cards to work and study individually or as a small group. It is not intended for socializing.
This room is available for 2-hours at a time on first-come, first-served basis only. This room cannot be booked online.
• Study room keys are checked out at the upper level Circulation Desk.
• Students must check out the room in person.
• First time users must present their blue card to circulation staff. Subsequently, students will not have to present blue cards.
• For questions about the accessible student study room contact Library Circulation Services at (630) 942-2106.
Aladdin Classic
The Aladdin Classic is a black and white video magnifier designed for use by people who have visual impairments. Printed materials can be displayed in high-contrast black text on a white background or white text on a black background. This system can also be used for viewing three-dimensional objects and a heavy-duty reading table permits reading heavy books.
The Aladdin Classic is located upstairs near the Microfilm cabinets.
Ovation
The Ovation scans and stores text of any kind and converts it into audio. The Ovation's flatbed scanner can scan newspapers, books, and magazines. You can move through your printed material by page, paragraph or sentence and you can adjust the speed and volume of the audio.
The Ovation is located upstairs near the Microfilm cabinets.
Half-Qwerty Keyboard
A one-handed keyboard is available for patrons with hand-related physical disabilities. This device looks like a traditional full-sized keyboard but has two embedded half-keyboards and allows typing with either hand or both hands at once.
You can check out the keyboard from the Library Circulation desk, then contact Computing Support and Printing Services staff to connect it to any computer in the Library. (This device is only available for use in the Library.)
Hand-held, Page and Ruler Magnifiers
A variety of magnifiers, including hand-held magnifiers, rigid page magnifiers and ruler magnifiers are available at the Upper and Lower reference desks. Library users may borrow these items for in-Library use by inquiring at either reference desk.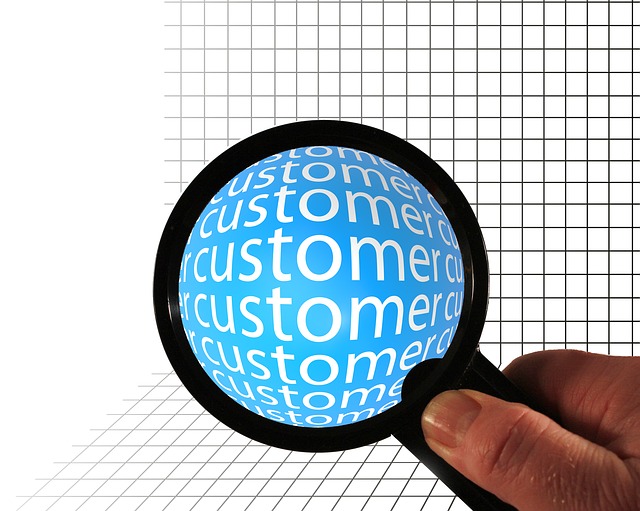 Voice Recorder
This small, hand-held recorder has various recording modes. It uses one AAA battery (not included). A USB cable and instruction booklet is included.

The Library also has a variety of equipment available for checkout.